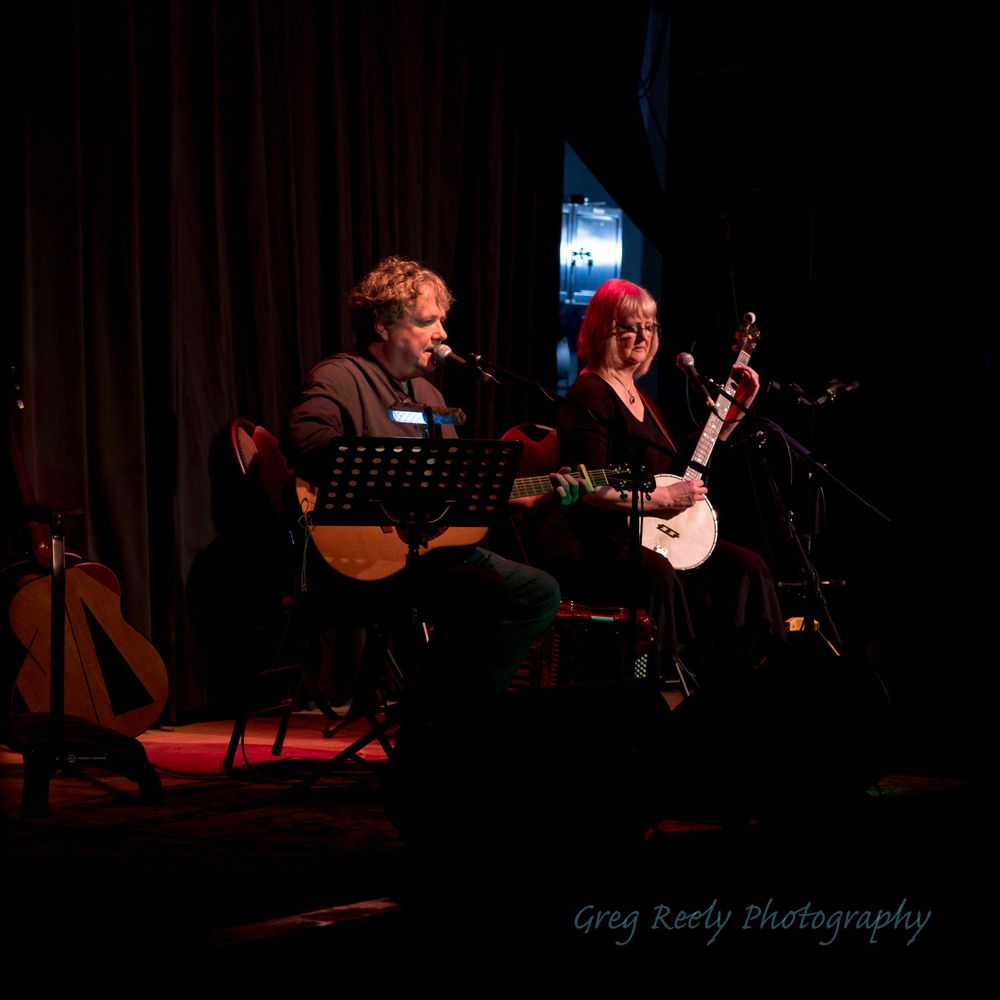 MEET DOUG COX AND LINDA MCRAE
The Stories, the Instruments, the Songs
Two of Canada's finest. You can see hear the past and the present in their instrumentation, their stories and their songs. A rare treat in an intimate setting. What a long, strange and delightful trip it continues to be! 
"Photos by Greg Reely Photography "
FIRST RELEASE COMING IN SEPTEMBER
BEYOND THE GREAT PAUSE:
Stay tuned for new tracks from Doug and Linda's upcoming September 'Beyond The Great Pause'. Recorded live in February 2022 over 2 nights at the Old Church Theatre in Courtenay, BC (recorded by Doug Cox and Mike Suttcliffe and Orchard House in Penticton, BC (recorded by Greg Reely) we anticipate an early September release with a cd release tour to follow.